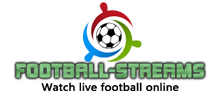 What information do we collect?

When using the contact form on our site or registering as a member, as appropriate, you may be asked to enter your: name or e-mail address. Otherwise, you visit our site anonymously and any information such as "name/email address" is NOT passed on to anyone or stored.

Like most websites, we use cookies to enhance your experience, gather basic information, and track visits to our website. Please refer to the 'do we use cookies?' section below for information about cookies and how we use them.



What do we use your information for?

Any of the information we collect from you may be used in one of the following ways:

• To personalize your streaming experience
(your information helps us to better respond to your individual needs)



How do we protect your information?

We implement a variety of security measures to maintain the safety of your personal information when you access your personal information. Our members area and front-end of the website is fully secure and safe to browse.



Do we use cookies?

Yes (Cookies are small files that a site or its service provider transfers to your computers hard drive through your Web browser (if you allow) that enables the sites or service providers systems to recognize your browser and capture and remember certain information

We use cookies to understand and save your preferences for future visits and to log how many people visit our site only.



Do we disclose any information to outside parties?

We do not sell, trade, or otherwise transfer to outside parties your personally identifiable information. We may only release your information when we believe the release is appropriate to comply with the law, enforce our site policies, or protect ours or others rights, property, or safety.



Third party links

We list official third party links (bookmakers such as bet365). No live streams are hosted directly on this domain or are under the control of Football-Streams.com.



18+ Only

This website is for those 18 or over OR above the minimum age that allows for online gambling in your location. If not 18+ (or relevant minimum age for your location) or over or in a territory where online gambling is illegal, you must leave the website.



Your Consent

By using our site, you consent to our online privacy policy.



Changes to our Privacy Policy

If we decide to change our privacy policy, we will post those changes on this page.



Contacting Us

If there are any questions regarding this privacy policy you may contact us using the contact form.
Copyright 2015 © Football-Streams.com . All rights reserved.